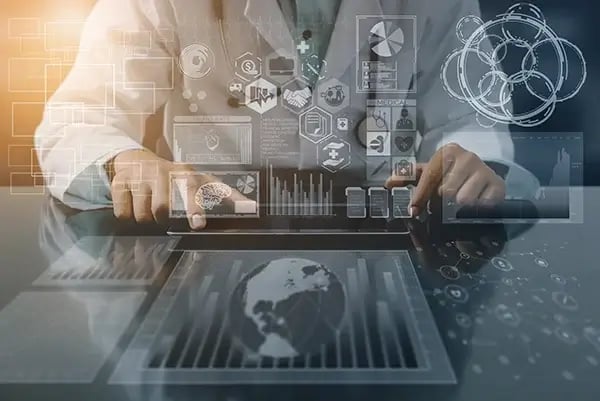 In case you are not familiar with what a Managed Service Provider (MSP) is, it is an outsourced, third-party provider of services and departments, such as the Information Technology (IT) Department. These days, we can all agree that technology and how it is handled is the most critical part of our business. Instead of having a full-time person (or persons depending on your company size), an MSP might be one of the things your business cannot live without to keep functioning to its fullest potential.

Hiring an MSP for your IT department, like CareServ, is especially important in the healthcare industry where patient data and privacy are of utmost concern. With paper charts pretty much being a thing of the past, careful management of data and up-to-date security measures are a necessity. In this field, an MSP can be a positive change that you can make for several reasons. We have uncovered our top four reasons that your business should consider utilizing CareServ as your IT Managed Service Provider:
Compliance.


No need to say more, right? Things change so fast in both the technology and healthcare industries. With hiring CareServ as your MSP, you're guaranteed an industry-experienced person handling your IT needs which reduces, and almost fully eliminates your risk. Having someone who can already anticipate needs, stays current with changes, and really understands the data structure specific to the healthcare industry is a huge bonus to have behind the scenes in your IT department. Implementation of the latest technology standards, alongside the latest and best practices within the healthcare industry is what an MSP, like CareServ, provides to ensure your business stays compliant and secured.

Guaranteed full-time and fully staffed to deliver the results you need, when you need them.




CareServ has the ability to scale with your business. Not all MSP's can say that. Even though you may not see this as a "must", is it smart to prepare for the future. That way when you see an uptick in data needs, or large technology-based projects to handle, an MSP can add additional staffing resources to keep consistent operations level. When the need drops, staff can be scaled back accordingly. At CareServ, we truly become an extension of your staff, without the headaches and needs that come with having someone in- house.

Get IT and labor expenses under control.


The IT department is one of the most important, but also most expensive parts of your operations to maintain. First, there are the costs associated with keeping the physical technology and equipment updated for this department. Labor costs also come greatly into play - hiring the right amount of experienced staff, and keeping that staff current on training and certifications. Owners and HR departments don't have to account for IT staff time-off in order to maintain consistent staffing and operations levels. For this reason, small and medium sized businesses typically see the biggest benefit from an MSP.

Focus on your business.




Without a need to worry about some of those more complex IT functions are being appropriately handled, owners can get back to the main focus: their business. An MSP can help owners feel at ease that they have access to the technology and level of expertise that larger corporations are utilizing, but within their own scaled means.
If you are looking to get or maintain a healthy and functioning IT department, then your business could benefit from leveraging CareServ as your managed service provider. We provide an effective way for your business to access the latest technology as it specifically applies to the healthcare industry which is all based and operated within the United States. With the rapid pace of changes to the IT world, an MSP is one way to streamline your operational processes and keep your business' data safe.
Contact us for more information on how you can benefit from our MSP services for your business.