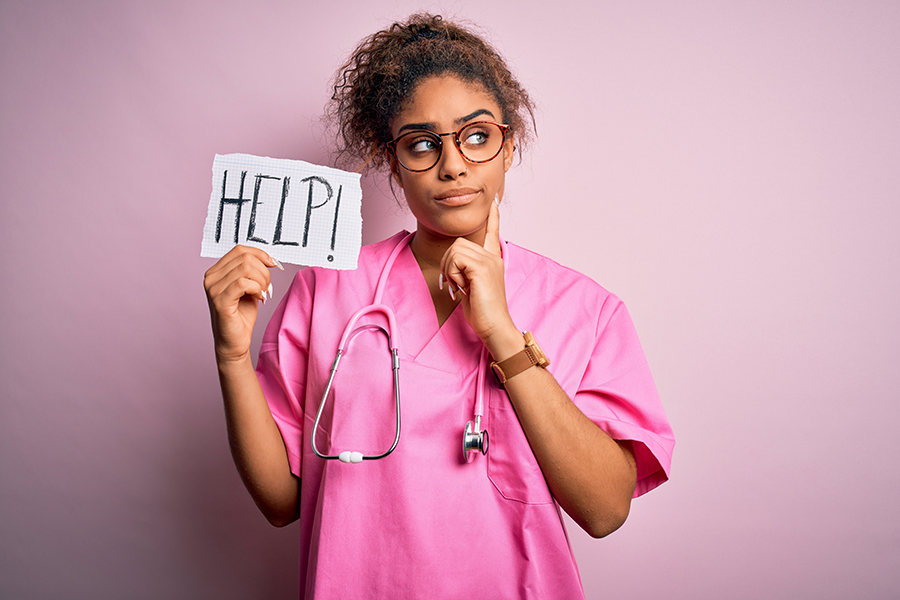 Cloud Hosting gives you the flexiblity, security, and predictability that Healthcare providers need. Are you asking yourself, "What the heck is cloud hosting?"
Let's make sure we're on the same page. The phrase "cloud hosting" means a Managed Service Provider (MSP) remotely hosts your cloud (software, application data, computing needs, email exchanges, security, and backups) via multiple servers in another location(s). This allows for flexible pricing as you effectively scale up or down depending on overall usage, user requirements, and organizational growth.
A Cloud Hosting Solution Created for Healthcare
As a healthcare provider, you have an ever-increasing demand for data capacity, and the cloud promises almost unlimited data storage, easy accessibility, and enhanced cybersecurity

: If you have an existing IT Staff shifting to cloud hosted solutions will free up their time and expertise to other priorities within those locations. More focus can be spent on project-based work or what your care teams prioritize.

Cloud hosting closes that gap by giving you a more robust infrastructure of servers, storage, networks, operating systems, and complex tools, allowing your staff to care for patients or residents more efficiently and effectively.
As an MSP, CareServ specializes in solutions specifically for healthcare organizations like yours. We can either completely replace full-time IT staff or provide supplemental support and are readily available to meet your organization's IT needs effectively and efficiently. Our team of experts has in-depth knowledge and experience handling data within the healthcare industry. With Data Centers on both the East and West coasts, we can host your servers with incredible speeds and reliability, all at a low-cost monthly operating structure.
Here are the 5 main benefits when shifting to a Cloud Hosting solution with CareServ:
1. Trusted Cybersecurity
On-prem hosting has more security risks, and we know that you can't afford to jeopardize your sensitive data. Our Cloud Hosting solution offers security layers such as encryption, email security, multi-factor authentication, cybersecurity programs, and 24/7 monitoring to keep your data safe.
Put your mind at ease, knowing all of your sensitive information is protected behind firewalls. Network security devices monitor incoming and outgoing network (internet) traffic, which allows us to establish a barrier between the internal network and incoming traffic from external threats like web-hackers, spyware, trojans, and viruses.
We also provide a fully redundant backup and disaster recovery (VEEAM) on virtual and physical platforms. We use an intelligent data management system to completely coordinate the entire backup data lifecycle and control ransomware prevention and compliance challenges.
2. 99.9% Uptime
In healthcare, you and your staff need to access your data, applications, and programs on-demand to perform day-to-day job duties. Simple tasks like instantly printing patient records or files can become a huge headache and time-waster when there's an unexpected technical issue. You don't want to put your staff in a stressful situation where they're taking time away from patient or resident care to troubleshoot a printer error message.
At CareServ, we only use Tier 4 Data Centers, the highest level for mission critical environments. Our data centers offer the best quality servers, network interfaces firewalls, routers, switches, and cabling to ensure service uptime of 99.9%. This type of efficiency and reliability will allow your staff to use their skills for what they do best: caring for patients or residents.
3.
Real-time Collaboration
As a healthcare provider, we know you have the immense responsibility of protecting your patients' and residents' health and lives, alongside a never-ending list of other details to worry about, too. Let us use our Nerd/IT knowledge to support your organization so that you can put your time and energy elsewhere.
With remote monitoring and management (RMM), we get up-to-the-minute statuses on customer's workstations, laptops, network devices, virtual machines, and servers so that we can immediately address situations. And we're able to remotely configure the operating system to keep you up to date and worry-free.
4. Instant Communication and Centralized File Sharing
Providing exceptional care for your patients and residents means making sure you and your staff are organized and able to contact one another at a moment's notice. Through our partners, we can deliver affordable services and customize the level of access you and your staff need. Our Cloud Hosting solution offers flexible plans for email, calendars, meetings, and office tools/applications. And our best practice security partner keeps sensitive data safe with multiple layers of protection while ensuring compliance and continuity with archiving and backup. We can even give you automated email signatures as a great time-saver!
5. Cost-Effective
We understand that your patients and residents are your top priority, and we also know that as a business, saving money is necessary to continue providing excellent service. Maintaining on-prem hardware and software has become too costly and often results in logistical nightmares. That's why we created a Cloud Hosting solution that's cost-effective for your unique business needs.
Most importantly, we only offer Private cloud solutions, which gives us more control over where data resides and allows adherence to HIPAA compliance while providing increased security for your sensitive data. Through partnerships, we can deliver an agile and secure Private cloud that is both flexible and affordable for smaller organizations and has the efficiency and scalability to handle a larger organization. Because we believe that your business is unique and deserves a unique solution, we offer equally secure options but differ in price to best fit your situation.
Ready to learn more about how a shift to Cloud Hosting will benefit your organization?
Contact Us
for more information about how CareServ can help with you with the shift to cloud hosting.