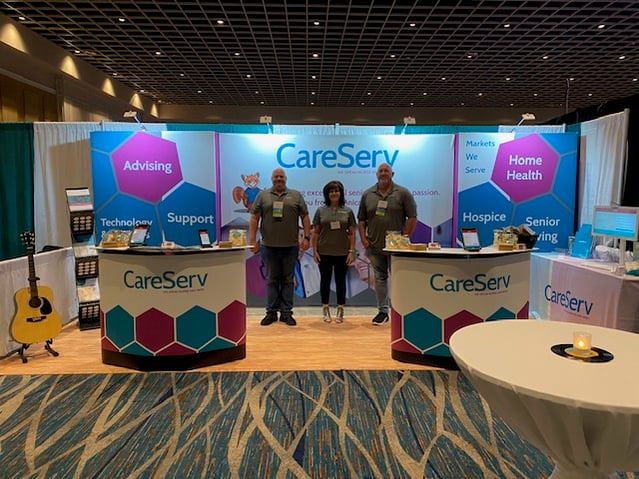 As a proud sponsor of the Florida Health Care Association, we recently attended the Annual Conference & Trade Show in Orlando, FL. During our time at the conference, we learned so much about the new challenges and solutions senior living communities have adopted during the pandemic and how our services can adapt to the growing needs of each business.
Below are some of the highlights we experienced during our time in Orlando.
Back In Person
One of our favorite parts of the conference was the simple act of being back in person with many of our colleagues in the healthcare and senior living industry. "It was nice seeing and talking to people again," CTO Chad Barlan. "People were eager to learn about products and service offerings." We know that because people were not able to meet in person like they used to, community leaders and administrators didn't have as many opportunities throughout 2020 to find the right solutions for their business.

Now, they were able to really communicate their challenges and we were able to show them exactly how we can help. "It was great to be back to in person conferences," said our CEO Jeremy Spradlin. "The conference was open, and people were excited to be back and to learn new things."

When asked about her favorite part of the conference, our Strategic Account Manager Jennifer Pruitt said it was "a no-brainer. We were excited to see people in person after a long year + of virtual meetings. It was great to see so many of the caring faces that serve our industry!"

The Impact of COVID
Of course, the elephant in the room was the pandemic. Senior living communities had to make big changes throughout the past year in order to meet the safety protocols necessary to protect their residents. IT was a vital tool to enhance the lives of residents while simultaneously helping team members do their jobs more efficiently.

Our CEO Jeremy Spradlin noted he was fascinated to see how everyone has changed the way they are operating facilities after COVID. "We had a lot of good conversations and there are a lot of people with new offerings that have been developed during COVID." As the proverb goes: Necessity is the mother of invention.

When these communities found themselves in a foreign situation, they made the necessary changes to address their challenges. Our CTO Chad Barlan mentioned it was eye-opening to hear "the troubles and the accomplishments during the shutdown and how [each community] handled difficult situations."

We understand all the troubles communities and healthcare centers went through, from addressing business WiFi needs during a shutdown to keeping surfaces and devices clean, and we're happy to provide any services to help team members be more successful in their day-to-day duties.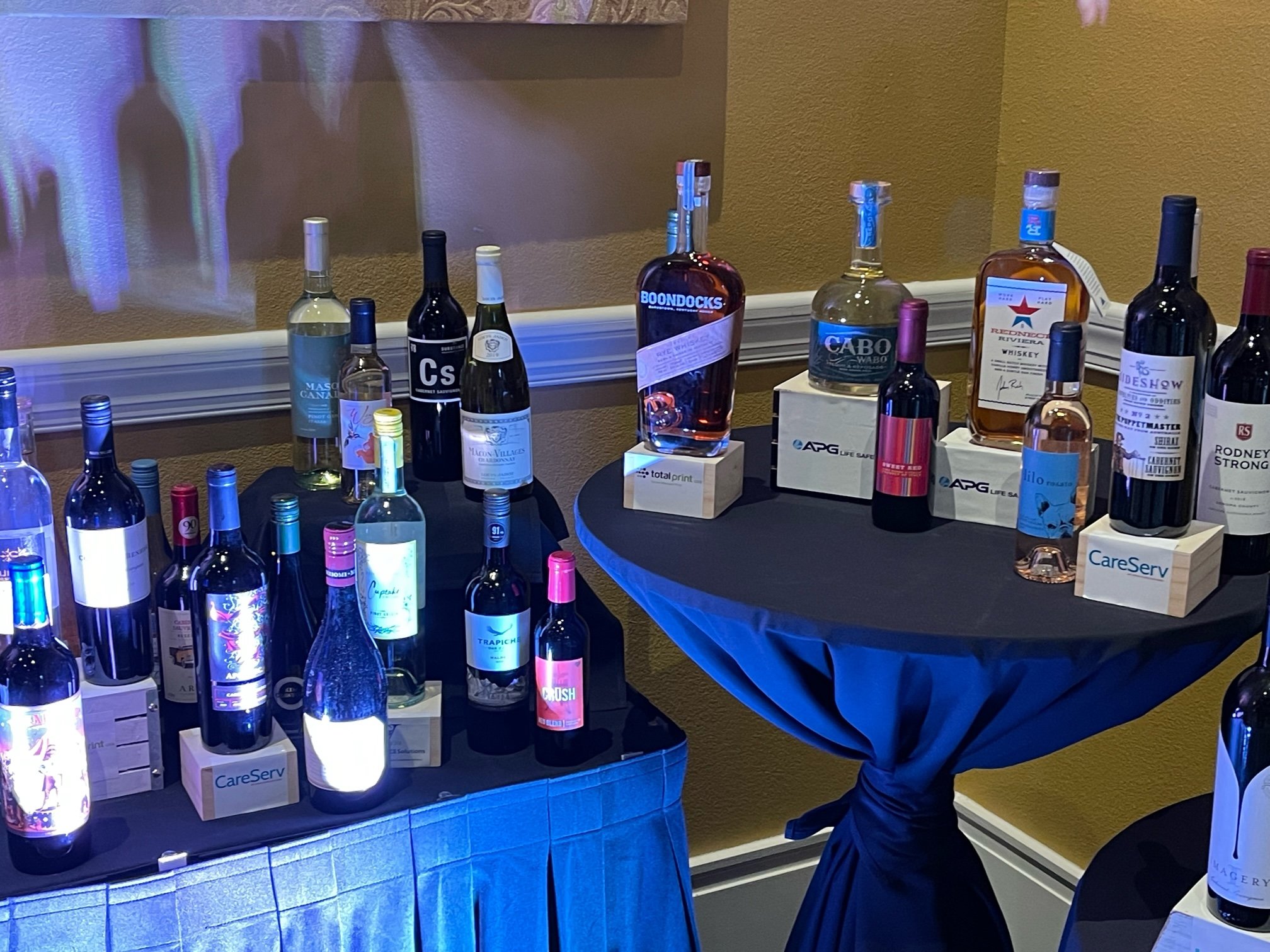 Most Common Challenges
After speaking with many community leaders and administrators, we realized there are many places where we can help. Our Strategic Account Manager Jennifer Pruitt noticed one common talking point: "Larger groups of facilities often have their own in-house IT teams which can be a great overall solution, but it can leave internal staff frustrated with slower response times and little after-hour support on their day to day activities." Sometimes, outsourcing some of your IT needs can bring you better results by speeding up response times.

Your internal team has a goal: to maintain and improve the information technology in your community. But if you're having too many support issues, your internal team will be inundated with tasks and will not be able to fulfill the changes you want to implement in your organization. "With CareServ's 24/7/365 Helpdesk solutions and easy user set-up and staging on devices, we've got you covered! We can help free up internal teams so they can focus on larger projects and overall details of the organization."

In other cases, larger organizations with many locations were not always happy with the service their IT team provided. Some of the most common quotes we heard from community leaders and administrators were:
"We have a team but we're not happy."
"They only work 8-5pm."
"I wish they were better."
"We outsource to a company and they help us, but we don't seem to be high on their priority list."
"We're happy at the moment, but there are big projects we're looking to implement and our team cannot handle those projects."
At CareServ, we have an answer for every one of those concerns.
Our goal is to make our clients happier by solving their IT needs. For example, we do regular tech assessments to ensure our clients are only being charged for devices they are using.
We have 24-hour support for our clients, so if any issues arise, we are always available.
We have experience working within healthcare and senior living communities, and we know the needs of our clients from years of experience.
Our clients are our highest priority, and we treat all our clients, big or small, with the same care and dedication.
Biggest Success
We felt this year's FHCA event was special—we came ready to help communities and businesses and to listen to new needs that have arisen in the past year. We encountered much of the same fervor for improvement. There were so many people interested in our services who wanted to learn more about our business and how we can help them with our IT solutions. And it's always nicer (for both sides) to communicate in person and share challenges and solutions.

Our Strategic Account Manager Jennifer Pruitt left with a positive outlook on the event and the industry: "There are so many great companies that offer solutions to the senior living and long term care industry. CareServ is proud to be a part of this group of innovators and forward thinkers!"