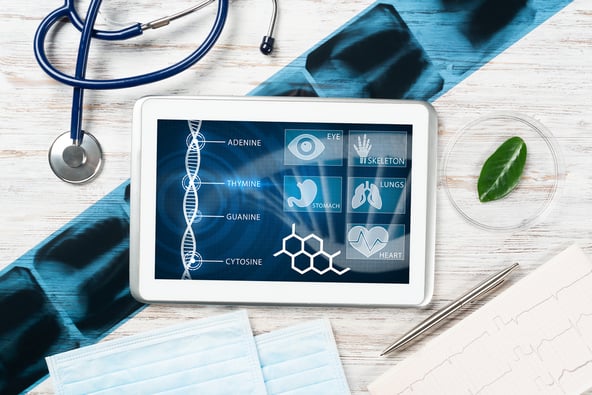 There is no better time than now to consider what will happen during a disaster. The global pandemic known as coronavirus is affecting nearly every community and every walk of life, not just in the U.S., but around the world. But for a healthcare company such as a hospital, nursing home, or clinic, what will happen when disaster strikes?
Are there protocols in place to handle power outages that extend beyond just a few hours? It's critical for healthcare providers to be prepared for the unexpected, yet beyond having backup power sources, there are numerous situations that need to be covered.
Backup Systems
Nearly every single healthcare company and system in place throughout the U.S. today relies on technology for the majority of its records. Every medication, doctor visit, symptom, and so on are logged and entered into databases.
What will happen if your healthcare establishment faces a disaster, such as losing power for days on end? How will your staff access the data essential for monitoring medications, schedules, appointments, follow-up care, and so on?
In 2014, 82% of hospital IT executives didn't feel as though they were properly prepared for a disaster recovery incident (ClearData). Cloud storage has become a more integral component of disaster recovery policies, but how well-trained and prepared are staff to access this information during a disaster scenario? How would they recover data while offline, off site, or if they are required to access physical media storage?
Backup systems are only as effective as the staff who are trained to rely on it when it's needed most.
Checklists
A vital component for disaster recovery involves having checklists for staff to ensure all proper and appropriate steps and actions are taken when the unexpected occurs. Everything needs to be accounted for, including all patients in your care, medication schedules, staff who are on site, those who are on call, and those who may not be scheduled in for several days.
Checklists need to extend beyond the essentials of food, shelter, and water. You need to be completely certain about medication schedules, when they were last taken, when each client is due for the next prescription, and what medications are needed. Most of that information these days is being stored digitally, which highlights just how crucial backup and recovery systems have become.
Communication
In the midst of a natural or other disaster, how will communication be impacted? Phone systems could very well be inundated, making it nearly impossible to connect. Increasing systems are based on VoIP, or Internet connectivity. They will not work without power.
Is there a protocol in place to rely on mobile devices for long stretches of time if necessary? Are chargers available and ready for use? Would staff understand that during major crises it's more effective to send text messages if or when phone lines are simply overwhelmed by the sheer volume of calls?
Keeping the lines of communication open is vital to managing a disaster, no matter what it is and how long it lasts.
Practice
Developing sound disaster recovery protocols is necessary at every level of healthcare systems. It's easy to become complacent and assume the unthinkable just isn't going to happen, but just a short time ago few people honestly believed the U.S. economy could grind to a halt because of a disease.
It's not a question of if a disaster strikes, but when. In order to ensure that your healthcare establishment operates smoothly and your staff can maintain access to the proper data and protocols, they need to be practiced, and practiced regularly.
Run effective drills regularly. That way your staff will be ready to step up and take charge when disaster strikes. That's the best way to care for clients during uncertain and frightening times.